Elementary Concepts in Statistics
Course description
The aim of this workshop is to introduce people who have never studied statistics to statistical concepts and principles. There will be an emphasis on why we use statistics and how to interpret statistics reported in journal articles. Exercises will be conducted with small groups with plenty of time for questions.
Click here for PDF version of the slides used in this workshop.
Type of course
Workshop
Presenters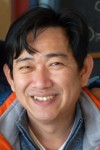 Kung-Keat Teoh
Student Learning & Support Service
Who should attend
Research Higher Degree Candidates.
This workshop will be most relevant to candidates who are in the early to mid-stage of their candidature.
What you will learn
Why we use statistics
Percentages, proportions
Averages, measures of variation
How we use statistics to test hypotheses
Interpreting statistics in journal articles