Questionnaires and Questionnaire Design
Course description
This course will cover the basic principles of designing questionnaires, with lots of examples to demonstrate some aspects of writing questions and constructing questionnaires.

**Please bring a laptop to this workshop. Please email rhd@flinders.edu.au if you do not have one available.


Type of course
Workshop
Presenters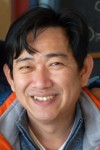 Kung-Keat Teoh
Student Learning & Support Service
Who should attend
Research Higher Degree Candidates & Staff.
This workshop will be most relevant to candidates who are in the early to mid-stage of their candidature.
What you will learn
Types/elements of questionnaires
Item wording
Item ordering
Instructions
Constructing response scales
Piloting

You can bring along your own questionnaires if you wish to work on them.
Prerequisites / assumed knowledge
For a copy of the handout used in this session click here.