Systematic Review Series - Part 1: The Systematic Review Methodology - Flinders Library
Course description
This workshop will present review methods, planning a review protocol and introduces the sources to register the protocol.
The Systematic review series introduces systematic review structure and methods (part 1), systematic approach to literature searching (part 2) and managing citations and reporting the search (part3).
Delivered in three parts over three consecutive days, participants can enrol in one or, ideally, all three sessions. 
Other sessions in the series include:
Part 2: Systematic literature searching (click here to enrol)
Designing a highly sensitive search strategy is the foundation of a systematic review. The method of systematic searching can be used by researchers in any discipline to minimise bias in their literature searching. At the heart of this method is a comprehensive, sensitive search to uncover as much of the existing body of research on a topic as possible. This workshop will present a reliable and reproducible method for planning and conducting the search within multiple databases.
Part 3: Managing citations and PRISMA report - (click here to enrol)
This session will focus on: exporting retrieved literature from databases into Endnote; removing duplicates; screening process in a systematic way/dual review; PRISMA report; search methodology documentation for the Systematic Review paper.
** Please note all Library Research Services Appointments and workshops are now online **

College & Research Services Librarians have moved our services online in the interests of the health of our HDR students, academics and staff. Providing our Appointments and Workshops online allows us to continue to provide support for your research activities while operating in accordance with official Flinders University advice, and to follow recommendations from health authorities relating to social distancing.  
 Email the Research Services Librarians [Monday to Friday 9-5] 
Make an online appointment with a Research Services Librarian
[Monday to Friday 9-5]
Type of course
Workshop
Presenters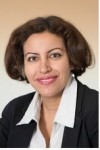 Leila Mohammadi
Library
Who should attend
Early- and Mid-career researchers, established researchers, Higher Degree by Research students, research support staff
What you will learn
Systematic review process and procedure
Systematic review protocol
Quality appraisal checklist
Systematic review toolkit