Research Integrity and Misconduct
Course description
Research integrity involves the responsible conduct of research, and the handling of research misconduct.

In this country, the prevailing guideline for research integrity is the Australian Code for the Responsible Conduct of Research ('the Code'), published in 2007 by the ARC, NHMRC and Universities Australia (the national Vice-Chancellor's organisation).

All researchers are required to conduct and report their research responsibly. In addition, it is a condition of funding from the ARC and NHMRC that institutions comply with the Code.

Flinders University is providing this training to ensure that all researchers (staff and students) and research support staff understand their responsibilities.


Type of course
Information Session
Presenters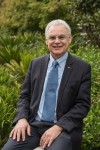 Robert Saint
Deputy Vice-Chancellor (Research)
Who should attend
Researchers, Research support staff, HDR and Honours students
What you will learn
An overview of the Code and the relevant policies, procedures and support within Flinders University.