Business Improvement: lean tools
Course description
This workshop focuses on the skills and knowledge required to contribute to the improvement practices and processes within your workplace. This workshop introduces you to the Plan-Do-Check-Act (PDCA) cycle and how and when to use Lean tools.
Type of course
Workshop
Presenters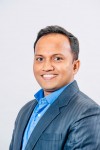 Jack Kammala
Unknown
Who should attend
Any staff who are interested in learning about Lean tools to improve their work practices.
What you will learn
This workshop introduces participants to the concept of Lean.  By the end of this workshop, participants will:
Apply the Plan-Do-Check-Act (PDCA) framework and understand important features of each stage.
Identify and remove waste from day-to-day operational and business processes.
Conduct root cause analysis using 5 whys and fishbone diagrams.
Understand how to use 5S to standardise the way you work.
Be familiar with concepts of push vs pull.
Know when to use Pareto, Histogram and Scatter Plots.
Prerequisites / assumed knowledge
None